The Highlight Reel
Success Stories
Let's celebrate the first full class of Savvy Seniors! These incredible young men and women are ready to leave high school behind, and commence their new phase of life! The world is at their fingertips, and much success awaits them.
Here is their highlight reel.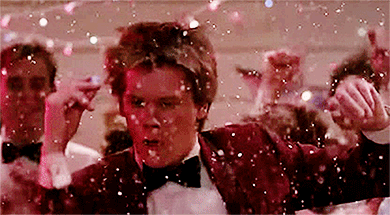 Happy news from all over!!!
They were accepted to 44 different colleges and universities. (They will matriculate at the ones in bold italics.)
Baylor University, Belmont University, Bryant University, Catholic University of America, Cedar Crest College, Central Methodist University, Creighton University, Delaware Valley College, Denison University, DeSales University, Dominican University, Drake University, Drury University, East Stroudsburg University, Fairfield University, Florida College, Fontbonne University, Harding University, Holy Cross College (South Bend), Iowa State, Kansas State, Kutztown University, Louisiana State University, Loyola University (Chicago), Loyola University (New Orleans), Mercer University, Millikin University, Muhlenberg College, New York University/Tisch School of the Arts, Penn State University - Lehigh, St. Louis University, Southeast Missouri State, SUNY Maritime College, Texas A&M, Texas Christian University, Trinity College, Tulane University, University of Alabama, University of Dayton, University of Mississippi, University of Missouri - Columbia, University of Missouri - Kansas City, University of Tennessee, and William Jewell College.
But wait! There's more!
The 2018 seniors were offered $1,761,488 in scholarships -- that's an average of $220,186 per student!
The highest offer from a single school was $45,320 per year (Do the math! That's more than $181,000 over four years!) That's an offer that was (obviously?!?) accepted!! The lowest offer was $800 per year, but it was combined with other offers to total $4800 per year (or $19,200 over four years!). That offer was also accepted!
Three students were named to Columbia's top 20 Under 20. Four students will be enrolled in Honors Colleges.
And after all the stress, some smiles.
These students have worked hard all year long. They've juggled school, activities, athletic events, essays, essays, essays, and then some more essays. All the while, they've managed their anxiety, their excitement, their disappointment, their frustration, and their joy. And now? The decisions are made; the deposits are paid. It's time to celebrate!! We wanted to recognize the incredible work and growth of our students this year with some unique awards.
For Casey, the Above and Beyond Award. Casey didn't apply to the most colleges, but she had the most applications to complete. How's that, you may wonder?? Casey applied to more extra programs than anyone. Honors, Invitations to Excellence, scholarships, and more. She had almost as many extra applications as regular applications, in the end, and she managed them all with aplomb, as always! Her ability and willingness to juggle a thousand tasks at once will help her knock it out of the park in the Honors College at Baylor University.
For Emily, the Whole Package Award. Emily got a late start in the application process, but came absolutely roaring back! She had multiple schools seeking her talents, from French horn to vocal music to golf and leadership. (Is there anything this girl can't do??) She will begin her next journey at Millikin University this fall, and continue to grow in mind and music, creating a beautiful world for the rest of us who know her.
For Faith, the Premier Planner Award. Faith always knew what was coming next, and had a plan for what to work on and when. She stayed ahead of her deadlines, allowing herself time to think and work before anything was due. Even with a flurry of new scholarship applications at the end, she kept all processes on track. Her clear thinking and planning ahead will surely serve her well in the Honors College at Mizzou and beyond!
For Jackie, the Perfect Batting Average Award. Jackie was accepted into every college where she applied! From small private colleges to giant public universities, Jackie found exactly the right target schools, and batted .1000. That ability to find the best opportunities will be a great help in the future! Jackie will be staying on target, chasing her dreams (in purple!) this fall as a student at Kansas State University!
For JaeEun, the Writers Cramp Award. All of the Savvy Seniors wrote more essays in less time than they ever had before, but JaeEun takes the prize. She wrote (at last count!) 34 essays. Making this feat all the more remarkable is the fact that English is not her native language! After a summer of rest and visiting with family, JaeEun will take her weary fingers to Denison University this fall, where her determination and strong work ethic will serve her well!
For Keith, the Stick-to-it-iveness Award. In life, at some point, we all find that achieving our dreams doesn't go exactly as planned. When that happens, we have to find another way to make our goals happen. It takes work, and it takes dedication. But in the end, great things result! Keith is our model of stick-to-it-iveness. For real! He will join the Regiment at SUNY Maritime College this summer, and pursue his passion on and around those amazing ships, proving to us all that determination is what it takes, every time.
For Maddie, the Great Google Guru Award. Maddie had the most impressive and intentional organization system... Ever! She should teach future college applicants how to organize all of their work (Wait. I have an idea....!) She had drafts, applications, prompts, schools, processes...everything laid out and organized. Her systematic approach will help guide her successfully through her studies at the Honors College at Belmont University in Nashville!
For Maggie, the Frequent Flier Award. Maggie is going the farthest away as she travels to eastern Pennsylvania to enroll in Cedar Crest College in Allentown, PA. While of course we have a special place in our heart for Pennsylvania, Maggie's family is relocating there, so in order to stay "close to home", she has to move more than 1000 miles! Surely the beautiful fall foliage will welcome her to her new home this fall!
For Michael, the Gotta Be Me Award. We encourage ALL students to choose a unique story to tell in their personal statement essay. Of all the unique topics this year, Michael's was the MOST unique! His fondness for clipping coupons and how it impacts his life and friendships was a winner! Michael will continue to express his individuality as he grows and learns at the University of Missouri here in Columbia next fall!
For Nathan, the Dave Ramsey Award. Nathan has plans to change the world, and he will surely do it. But as a shorter-term goal, he first intends to graduate with his bachelor's degree, debt-free. While he had lots (and lots!) of options available to him, he maximized his opportunities at the University of Missouri. He stacked scholarships and programs and opportunities on top of one another, making his goal a reality! Nathan's clear-sightedness and resourcefulness will lead him to much success as he tackles his next goals and dreams!
For Sophia, the Service above Self Award. Sophia's essay accurately expressed how her life has been devoted to the care of others, and she has exactly the heart for that. She intends to continue to serve others in the medical field, and she will begin that journey this fall at Mizzou. Her academic skills combined with her compassionate spirit will enable her to serve others in her career for many years to come.
Go, and set the world on fire!
It's been a joy to work with all of you. You give us all great hope for the future of our communities, of our nation, and of our world. Keep working hard. Stick to it. Care for others. Be your best self. Stay savvy, and stay in touch! We can't wait to see the great things you do!